Over deze coach
As a Professional Coach I work with a diverse range of individuals to unleash potential, navigate challenges, and achieve growth. My clients include those who aspire to excel in leadership, those needing to get clear in their life vision, those looking to build confidence, and those navigating through life transitions. In addition to my extensive formal training in Life Coaching & NLP, I bring 13 years of professional experience in multicultural corporate environments.
+ Toon meer
Eigenschappen van deze coach:
Rustig
Creatief
Zorgzaam
Bedachtzaam
Praktisch ingesteld
Isabel kan jou helpen bij:
Werkwijze
My coaching method is a fusion of expertise from formal training in Neuro-linguistic programming, Professional coaching, and Positive Psychology, complemented by my certification as a Yoga and Meditation Teacher. With 13 years of corporate experience across three countries in diverse market leader environments, my coaching approach integrates multicultural insights, offering a holistic path to personal growth and empowerment.
Ik richt me specifiek op:
"When your clarity meets your conviction, and you apply action to the equation your world begin to transform" - Lisa Nichols
Hoe onderscheid ik mij van anderen?
I believe in a holistic approach - combining the best of Western and Eastern knowledge. A middle path that blends practicality and receptivity to gain access to a unique form of wisdom. With a practical approach, which I have excelled in using throughout my corporate career, I will help you identify your life goals, the steps needed to achieve them and overcome the obstacles in the way. With Mindfulness techniques, I will assist you to connect with your deeper and unconscious wisdom.
Voor wie of welke hulpvraag bied ik coaching aan?
Gaining Life Vision Clarity
Building confidence
Going through transitions (Leadership and Change Management)
Opleidingen
Life Coaching

Universal Coaching Institute

-

2020 - 2020

Master Coach & NLP Master

iNLP Centre

-

2022 - 2023
Meer informatie
Spreekt Isabel jou als coach aan?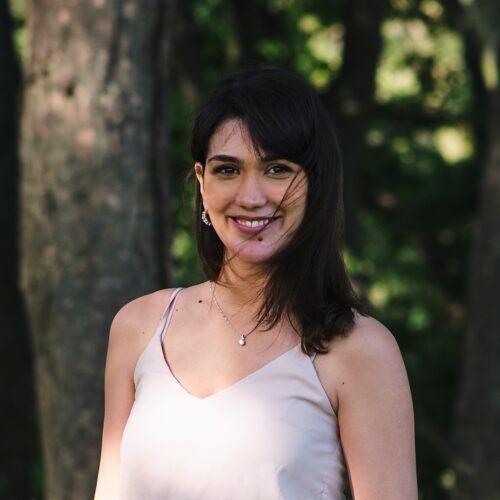 Vraag een gratis kennismakingsgesprek aan
Dit gesprek is vrijblijvend, dus je zit nergens aan vast
Je ontvangt een gratis e-book vol handige tips over coaching
Plan nu een gratis afspraak